Table of Content: LED Screens and Digital Signage Magazine in 2007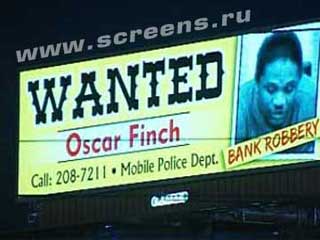 #12/2007
Digital LED screens and American bureaucracy
LED screen utilization for both advertising and socially valid purposes: such as search for missing and kidnapped children as well as wanted criminals. Difficulties that screen operators have to overcome in order to install digital LED screens in the USA.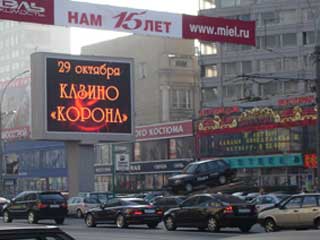 #11/2007
The most common mistakes in LED video wall content creation
Advertising duration, legibility, motion and more can be your greatest asset, or greatest liability in LED video wall content creation. Read on to see if you're thinking of all the variables or not. If you want to get the most out of your LED wall, in terms of recognition from the audience.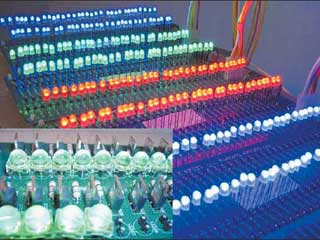 #10/2007
Laboratory for complex testing of LEDs in full-color video applications
A few years ago a company specializing in design and production of full-color LED screens, set up a photometric laboratory of its own. The study of LEDs is justified by the need to maintain high quality and long life of the final product.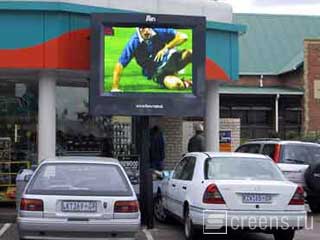 #9/2007
LED screen market to Africans
The LED screen business in South Africa is booming, and media network operators are looking to expand across the continent. Alan Joy is the head of Video Communication Consultants, which provides consultancy and research to the digital signage industry.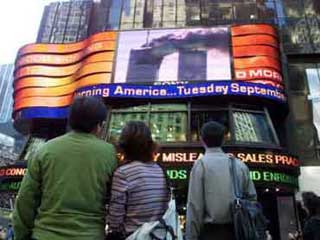 #8/2007
Utilization of outdoor screens in emergency situations
All examples in article prove the efficiency of outdoor screen networks approach on spreading information among population. Although the outdoor screen networks are privately owned, they are closely cooperating with authorities.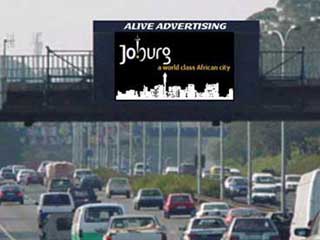 #7/2007
Network of video LED screens by Alive Advertising in South Africa
We publish the article by Itz Arenstein, CEO of Alive Advertising which owns network of video LED screens in South Africa. He shares with our readers with ups and downs his company has been living through for last 10 years to build won LED screen network after all.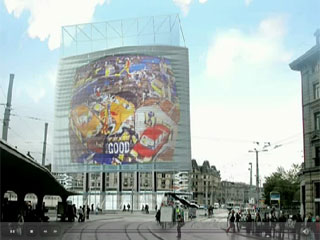 #6/2007
Clad with dreams
LED screens can completely cover building façades and present kaleidoscopic images that dance across the building. Built as part of the building's cladding, or "skin", LED screens have given architects a new theme that enables them to "display" buildings' corporate identities on a large scope.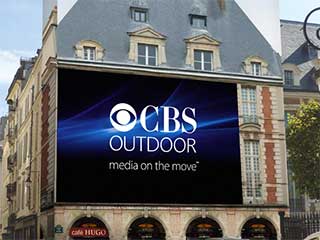 #5/2007
LED It Be! Read it first before you buy LED screen.
We continue the article on the essential LED screen parameters that have to be considered by any operator. While some facts may seem familiar and commonplace, we must not forget that it is the combination of all parameters that may give you reliable, durable and high quality LED screen.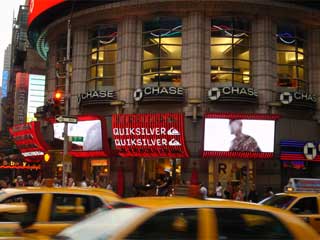 #4/2007
Social and cultural aspects of outdoor video technology for national and municipal networks
The fastest growing industries are linked with technology that allows passing information over to the general public in the shortest possible period. These are mass media and advertising, and of course, the most recent additions: the Internet and outdoor screens.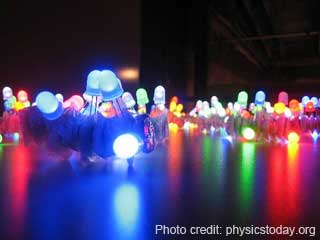 #3/2007
LED it be! Large outdoor screen types.
The unique advantages that LED screens are now offering are drawing the crowds back to venues that have been losing audiences in huge numbers. This is the driving factor, and key point. We'll explain some of the terminology which should help you make an informed choice about LED screens.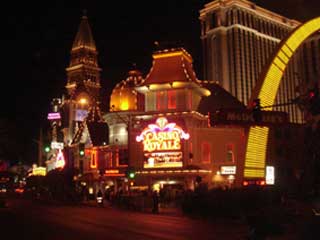 #2/2007
LED addiction!
The modern sophisticated man demands more and more light shows and illumination. The LED technology finally offers everything at once. But where can the tawdry LED screens are used primarily, considering their prohibitive prices? Naturally, in places where people come to spend loads of money.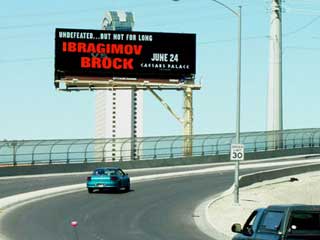 #1/2007
Electronic LED billboards: The new voice of business!
The billboard, a mainstay of outdoor advertising has entered the realm of high-tech in the form of an LED billboard. When viewed, the LED billboards appear similar to a print billboard except for one small detail: every six to eight seconds the sign face changes.