Table of Content: LED Screens and Digital Signage Magazine in 2004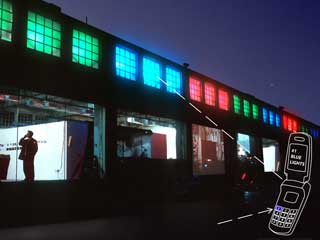 #12/2004
Big city lights: Call the windows
"Concrete jungles" are not the best habitat for mankind from the point of view of visual imagery. Numerous architects and designers struggle to add a "lively" character and even ability to some "interaction" to city architecture. A team of designers from Los Angeles are doing just that.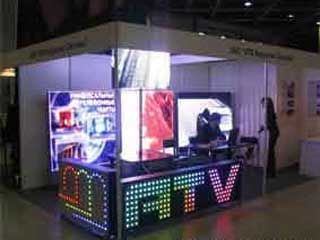 #11/2004
The world of electronics and LED screens
Market for electronics and LED screens is developing rapidly. International exhibitions are the best place to demonstrate all the new inventions and gadgets which are created by the talented minds and realized into metal and plastic by skillful hands.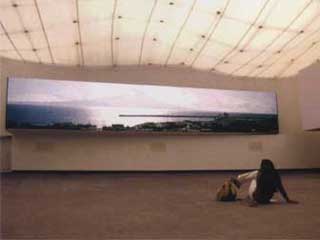 #10/2004
Full color LED video screens in China
Everyone goes to China for different reasons. Some go for an exciting tour, some fly over to buy Chinese manufactured products. We also went to this amazing country in search of truth – but of a different kind. It was important for us to see what Chinese companies achieved in the LED screen area.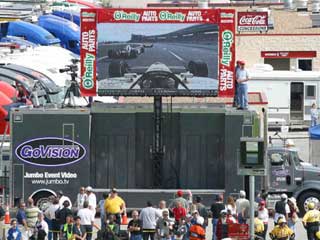 #9/2004
Mobile screens: LED screens on the move
In the world of show business and corporate events, large LED screen video presentations have come to be a critical part of how these events are seen by their audiences. In most of these entertainment instances, the LED screens are provided from various audio/visual rental companies.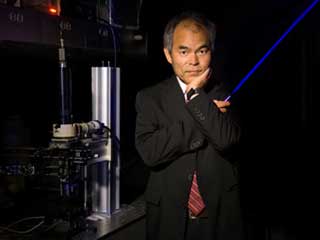 #8/2004
Blue LED and LED displays
Revolution in outdoor video displays occurred in 1990 when the Japanese engineer Shuji Nakamura who used to work for Nichia Chemical Industries invented blue LED. When InGaN high bright LED was invented, LED has immediately become extremely useful for numerous applications.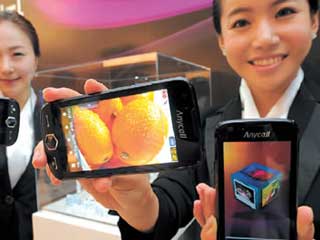 #7/2004
OLED screens
We try not to miss and to inform you with every interesting development and new technology that is related to the use of semiconductor materials. Especially because the discussion in this article will deal with one of the most interesting directions in this field - development and production of OLED screens.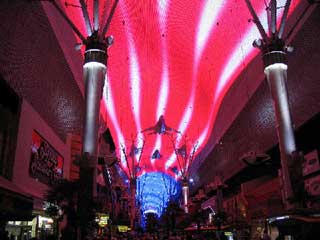 #6/2004
Bigger than the biggest: Giant LED screen in Las Vegas
LG reports that the LED screen's length is equal to 500 m and the width is 30 m. In order to understand how is significant the LED screen size, one may compare it with the area of five soccer fields! As it was mentioned earlier, the price of the LED screen is 17 million dollars.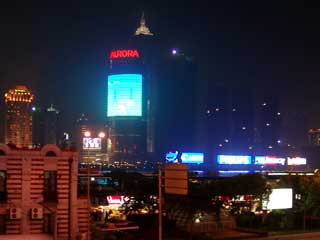 #5/2004
Video screens as big as buildings: Gigantic full-color LED screens
The necessity to amaze, to astonish by scale and to attract the views of the potential audience forced designers to think about how to convert a multistory building into a unified gigantic LED screen completely.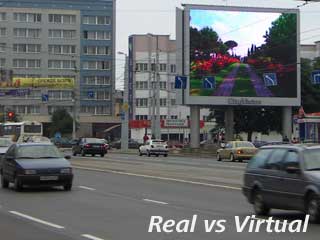 #4/2004
Virtual pixel: Promotional trick or image improvement
All world leaders in LED screen technology are concerned with creating new models with larger resolution in real physical pixels. In all their newest models these companies stopped using "virtual" pixels technology, although in previous models (3-4 years ago) "virtual pixel" was present.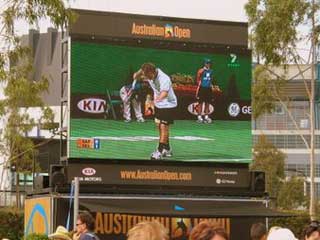 #3/2004
Lessons from professionals: Full-color LED screens
In our magazine we wrote about the Chinese company CCDL that not only designs and develops IC drivers but also produces LED screens. Let us take a look at the developments in the area of electronic light displays/signs on basis of LED technology, conducted by company CCDL.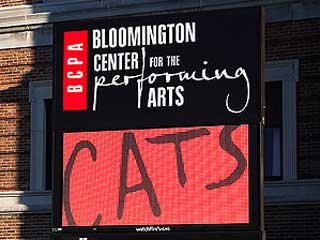 #2/2004
LED message boards: Town criers of the modern age
You see them over bank entrances, in fast food stores as menu/order boards, in store windows, on building walls, in airports and other public transit waiting areas. They announce the news, tell time, proclaim the latest sport scores and tell if your stocks have gone up or down.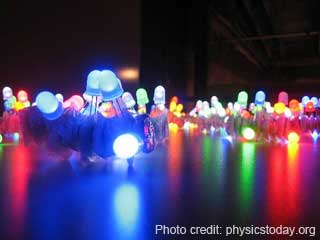 #1/2004
Market review: High brightness LEDs
Our magazine is devoted to all technological innovations related to large size or large resolution LED screens. Recently we came across an interesting material from Compound Semiconductors Online that focuses on an important topic of LED market, something we never wrote about.