Table of Content: LED Screens and Digital Signage Magazine in 2015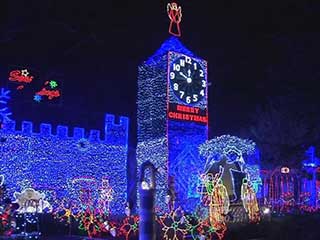 #12/2015
The Great Christmas Light Fight
For several years ABC TV channel offers viewers an exciting show "The Great Christmas Light Fight". We can watch how different American families decorate their houses for Christmas and change them transforming reality into a fairy-tale.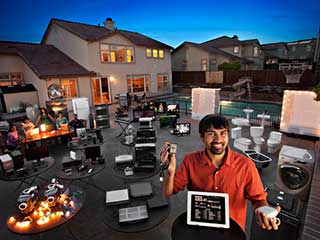 #11/2015
Internet-of-Things (IoT): Bright Future for Smart Gadgets
The sphere of "IoT" is growing at a head-breaking pace. In fact, everything related to digital technology is growing fast. Organized into networks, the intellectual physical systems acquire the ability to synchronize and communicate with each other.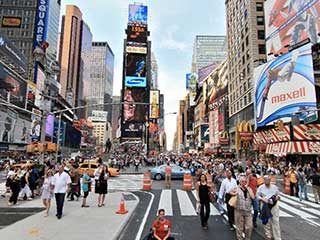 #10/2015
Times Square: American McDonald's of LED technology
Today Times Square in New York is decorated out of all proportion by LED screens of all shapes and types. Each major manufacturer of LED screens aspires to install their screens on this place because this is the best promotion and self-advertising in the world.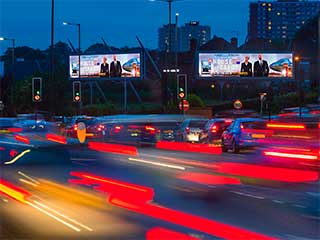 #9/2015
Forecast for the Future: or Advertising Business Swimming Against the Current
The world of digital advertising has drastically changed: the quality of relatively cheap LED screens has significantly improved; numerous functional applications of high resolution screens are making them the advertising carrier of choice.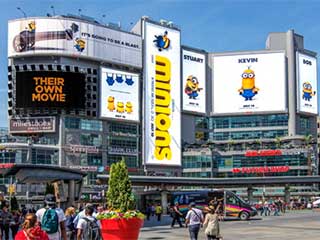 #8/2015
Digital screens and modern life
Digital screens – both large LED screens and more handy and common LCD displays of various sizes – have become a constant feature of our daily lives and outdoor environment. Digital advertising is a serious business and it must be profitable and self-promoting.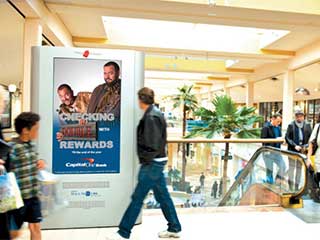 #7/2015
Sound and Digital Advertising
It was proved that sound is a powerful tool for digital networks. Studies conducted across various market segments prove that sound helps spur retail sales compared to digital boards without sound capability.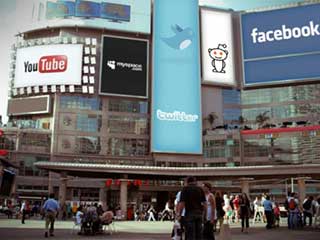 #6/2015
Brave New Reality of Digital Advertising
Up to one third of all advertising slots sold in the Internet never reach users' eyes. The Interactive Advertising Bureau in the USA believes that 30-35% of Internet advertising is fraudulent, the advertisers receive doctored reports on their ads visibility to consumers.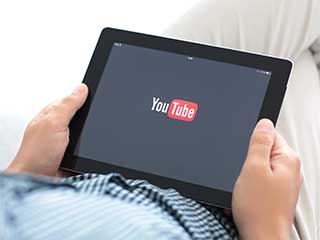 #5/2015
Digital Video Fights for Consumers
Today, the young generation of consumers refuses to keep loyalty to TV and prefer other devices and gadgets to search for information and derive pleasure. To grab hold of consumers, media companies must come up with new ways to present content.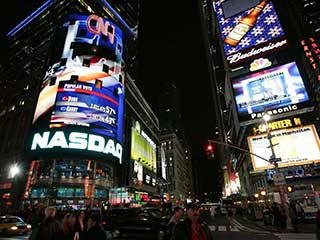 #4/2015
Media Façades Conquer Cities
Media façade on the wall of the New York NASDAQ Stock Exchange opened the area of LED and digital technology for the whole world. In 1990s nobody could compete with that "monster"-installation, so the period of smaller LED screens followed.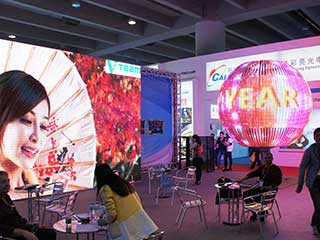 #3/2015
Chinese Tendencies: The Exhibition "Intelligent Signs & LED", Guangzhou 2015
To buy LED screens from a well-known and reputable company is more expensive but probably more reliable. At least people tend to think so. Though there are many examples of bad quality installations by good companies – "Chinese roulette".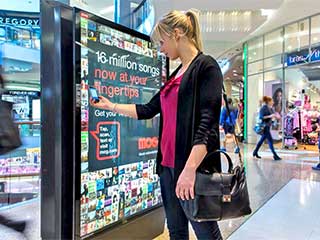 #2/2015
Digital advertising market and forecasts
Digital advertising technology matures, new methods of displaying advertising content to the audience appear regularly. One factor is lagging behind, though: reporting and analytics. The absence of proven analysis of ROI is a major limitation for industry development.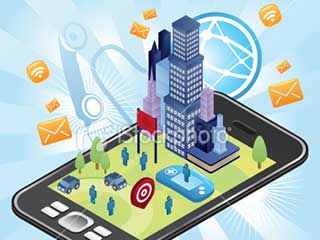 #1/2015
Smart Digital Cities
As digital technologies are spreading all over the planet, new concepts, new products and new professions appear almost on a daily basis. Cities become the testing ground for all digital novelties and turn increasingly intelligent and smart.