Table of Content: LED Screens and Digital Signage Magazine in 2012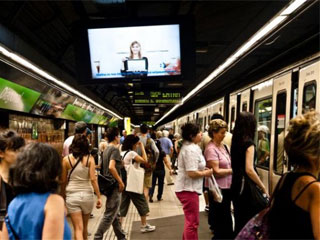 #12/2012
Digital Outdoor in 2012: Stealthy Advance!
The economic crisis that started modestly in 2009 refuses to end. The good news is that negative trends in economic indices of the developed countries did not affect the advertising market significantly. Practically all countries report moderate growth in advertising budgets.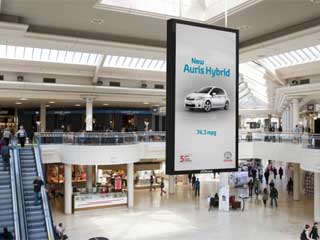 #11/2012
Digital Advertising Carriers: LCD Television or LCD Monitor?
This article attempts to convince you why the choice should be made exclusively in favour of commercial LCD monitors, especially in situation when the required application is indoor or semi-indoor advertising network.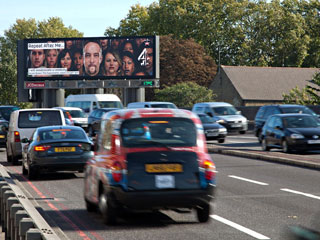 #10/2012
Media Power of the Digital Outdoor
Today we may observe the conflicting tendencies in outdoor digital advertising: its continuous growth, on the one hand, and segmentation of existing networks, the absence of unified standards and approaches within the industry – on the other.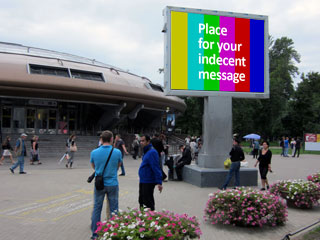 #9/2012
Security of Advertising
Digital electronic advertising is diverse. Sharp reduction of price on all screens, LED and LCD alike, and cheap control systems that allow to easily merge various screen platforms made the entry threshold into a digital advertising business extremely low.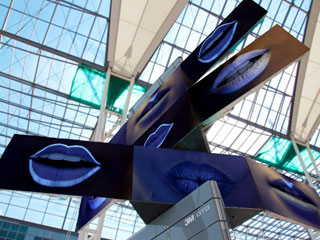 #8/2012
Digital Advertising – Do We Need It?
With proliferation of digital screens they have become attractive for large corporations both as a brand recognition method and as a way to organize advertising campaigns. Today a digital advertising campaign may be carried out in the streets and inside public buildings.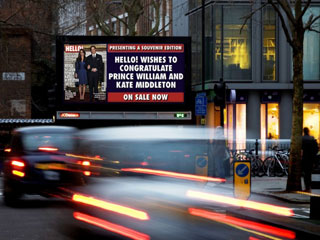 #7/2012
Digital Billboards: Traffic Hazard and Architectural Landscape
LED billboards merge into networks, and digital advertising is on the rise. However digital billboards keep getting accused of being a road traffic hazard and ugly add-ons to architectural city landscape. Let us try to consider different opinions.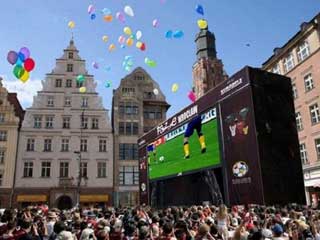 #6/2012
Virtual Stadiums
Due to an fast improvement in LED screen technology a new concept appeared in 2002: fan zone – an area for large groups of fans to come together to watch their favourite teams playing. By 2012 and the current Euro Cup the number of fan zones significantly multiplied.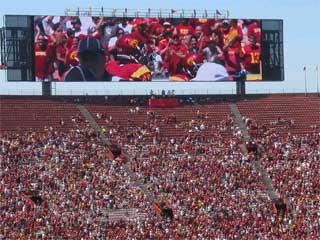 #5/2012
LED Screens in Sports
Sport events without LED screens would not be as spectacular and dynamic. First LED screens in sports arenas were so horrifically expensive that only few major teams could afford the luxury. However the impact of screens on spectators was so strong that the trend thrived.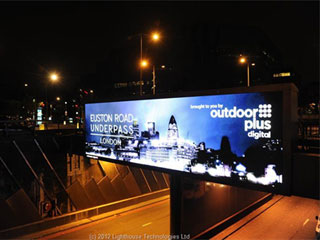 #4/2012
Evolution of Pixels: From Lamps to SMD LEDs
During 20 years of their history, outdoor screens changed significantly: from simple lamp screens to LED clusters and to SMD LED screens. We decided to devote this article to the evolution of the key element in a digital screen, to the pixel.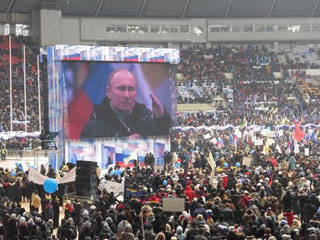 #3/2012
LED Screens "Elect" Our Presidents
About 10 years ago TV remained the largest ideological resource during presidential elections: today LED technology helped to shift the balance of political advertising. Of course, we can find a lot of skeptics who argue that a TV ad is as effective as any similar ad on an outdoor LED screen.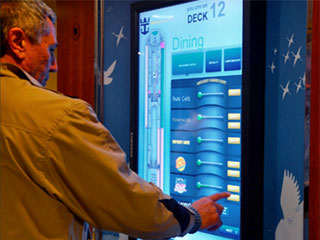 #2/2012
Digital Signage Takes a Cruise on "Oasis of the Seas"
Nearly 200 digital signage are installed on one of the largest cruise liner serve as round-the-clock concierges and help passengers to find their way around liner. Digital signage help to locate a cabin, learn about entertainment events, order food in a restaurant.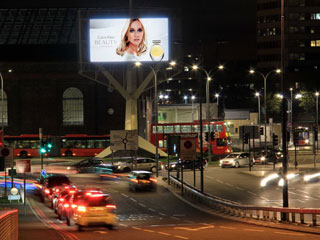 #1/2012
Modern LED Video Screens: Characteristics, Technologies, Reasons to Choose – Part 2
The second part of the article considers such critical technical parameters of modern LED screens as dynamic color range, color rendering, image contrast, IC drivers and control system, electromagnetic compatibility (EMC) and electromagnetic interference (EMI) from LED screens.