Table of Content: LED Screens and Digital Signage Magazine in 2013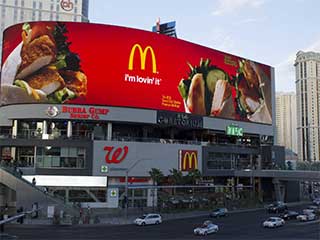 #12/2013
LED Video Screens and Media Façades: 2013 Records
Unwillingly, the traditional static billboards are giving way. In spite of the hard economic times, customers hurry to invest in large-scale video LED projects because they understand perfectly: in the cut-throat marketing race the winner must have strong and significant arguments.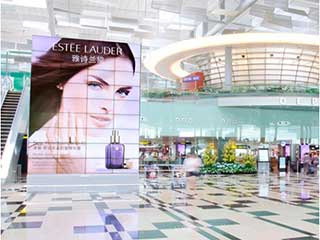 #11/2013
Outdoor Advertising Research and Innovation: The Key for the Future
The management of JCDecaux has recently outlined a new plan according to which the company must be present in most countries in the world. It looks that this target is quite realistic. At present the daily audience of the Group exceeds 300 million people worldwide.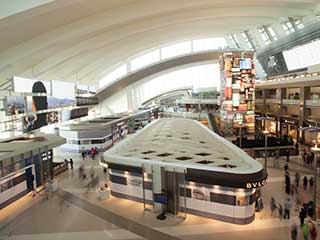 #10/2013
Putting the Romance Back into Airport Travel: New LAX Terminal
In an effort to transform the airport departure and arrival process into a more positive passenger experience, the Los Angeles World Airport utilized the creative pallet of environmentally integrated multimedia and stunning visuals to create a series of monumental LED media displays.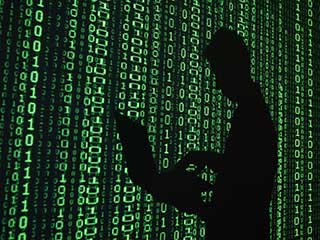 #9/2013
Security of Informational and Advertising Systems
The task of setting up secure digital systems located in public places on transport, industrial or commercial infrastructural facilities is essential. Digital networks become a lure for criminals, who are trying out their skills on these "simple" systems from the point of view of hackers.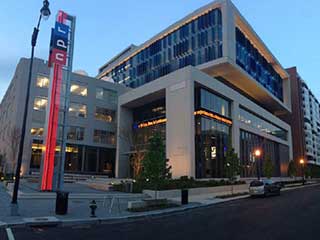 #8/2013
NPR's Voice Incorporates LED Displays As Part of Its New Look
The LED displays mounted onto the building's exterior curtain walls include a zipper (a horizontal message center), and within its lobby space, an interior Media Mosaic that featured yet another LED zipper combined with a series of LED displays in a portrait setting.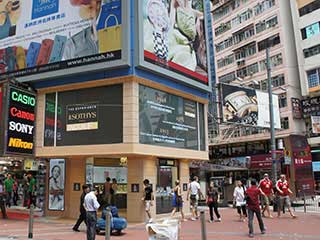 #7/2013
In-Window Advertising Displays
Advertisers are ready to experiment with new outdoor carrier for many reasons. One of them is the permanent on-going battle of municipal authorities the world over with the large advertising structures and LED displays. As a result of these legal battles city advertising structures started to shrink.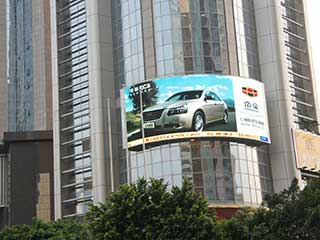 #6/2013
Kiev, Dubai, Hong-Kong: Challenges of the Third Decade
In May 2013 Kiev hosted an interesting Conference "Outdoor Advertising in Ukraine". Our magazine was invited to observe, present a report and mingle which we considered an interesting opportunity to get a firsthand experience in Ukrainian digital environment.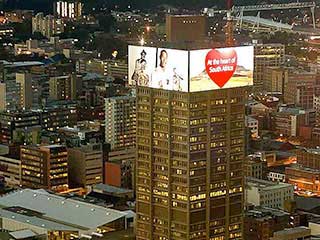 #5/2013
Lumen - The New Voice of Johannesburg
The Absa Tower has recently installed the world's largest LED screen which has been placed on the crown of the 29-story building, wrapping around each side and presenting messages that can be seen for miles from any side of the building.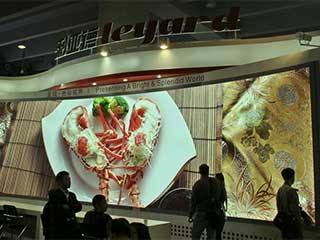 #4/2013
"China in LED": Supplier of Major Trends
LED China 2013 covers all aspects of production and maintenance of LED screens, manufacture of components (from LED drivers and power supplies, plastic and metal for cabinets), screen assembly, software solutions (development of control systems and software packages).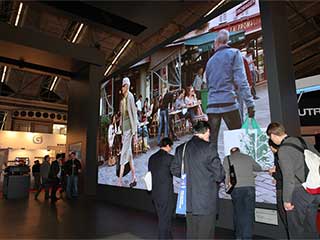 #3/2013
Let's Integrate: Review of the Integrated Systems Europe 2013 Trade Show
ISE is the second largest trade show event in the AV solutions: screens, projectors, etc. Innovations abound. ISE is generally attended by IT specialists from large companies, integrators and their major clients who are searching for solutions in their large scale projects.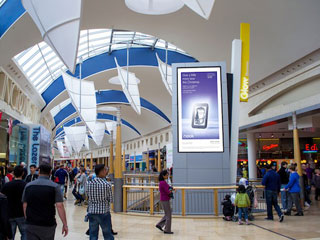 #2/2013
Review of Modern Tendencies DOOH and DON in 2012-2013 - Part 2
The article deals with modern tendencies in network security as applied to DOOH and related to protection of broadcasts and content from hacking, new technology of secure logs, interactive broadcasts and search for missing persons using outdoor LED screens.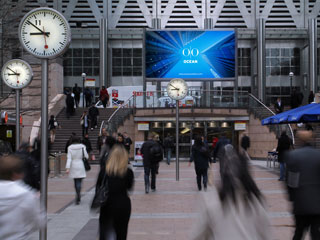 #1/2013
Review of Modern Tendencies in DOOH and DON in 2012-2013 - Part 1
The article deals with modern tendencies in the area of DOOH systems and digital networks of outdoor screens (DON) during 2012-2013 that are increasing in numbers exponentially due to fast technological advances in modern digital screens.