International magazine on smart digital and screen technologies
The international magazine on smart digital technology, secure and trusted systems, digital screens, new mass media systems in indoor and outdoor advertising in modern "smart cities", including DOOH (digital out-of-home) and DON (digital outdoor network). Published since 1998 in seven languages (electronic translation to Chinese, French, Spanish, Portuguese and German).
The magazine publishes articles on the application of smart digital technologies in the indoor and outdoor advertising, on mass media, information technologies and social advertising; about emergency alert systems and potential threats to the media infrastructure of modern "smart cities"; about new tendencies in advertising and their influence on urban environment.
Many articles are devoted the relatively new trend in urban advertising – trusted systems that ensure protection from the unauthorized access, substitution of data and hacker attacks; as well as to cyber protection of IP CCTV cameras, encryption and digital signature systems for critical infrastructural systems.
Apart from the monthly articles, the magazine publishes materials on how to optimally select digital systems for advertising in public spaces, stadiums and sport arenas, transport terminals and airports, commercial trading centers, presentations and exhibitions.
In the latest issues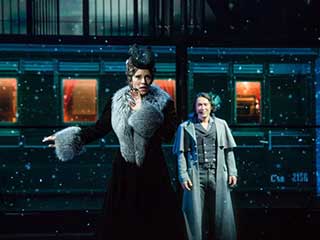 #12/2017
Virtual reality on the stage
The art of theater in the early 21st century it trying to enter the brave new world by active experimentation, attempting to adapt classical theater to modern requirements.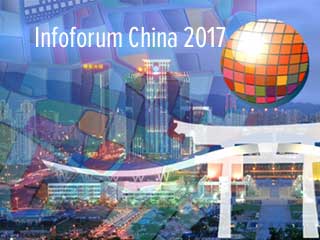 #11/2017
Infoforum China 2017
It is on such platforms as Infoforum that new concepts are born capable to unite countries within Eurasian space, develop commerce and trade, transport infrastructure, attract investments and revitalize money flows.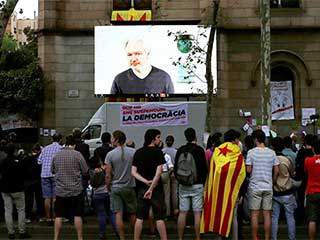 #10/2017
Digital screens and revolutions
It turned out that the digital advertising media is outside the control of the Spanish Government. The supporters of Catalonian independence used digital resources to display information and slogans banned by the central Government.
#9/2017
Cyberattacks and cybersecurity
One of the most dangerous cyberattacks happened in Texas in April 2017. Hackers managed to breach the entire public warning system. This resulted in an hour-and-a-half of nearly 200 blaring sirens in Dallas meant to sound the alarm for danger.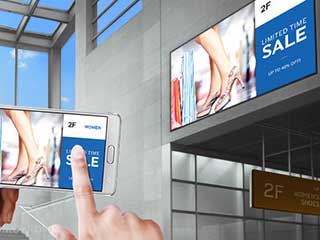 #8/2017
Smart Digital Signage and Screens
We live at a time when people need speed and fast data analysis. Increase in response time from the equipment is only possible when the digital equipment is sufficiently smart and all processes are automated.