International magazine on smart digital and screen technologies
The international magazine on smart digital technology, secure and trusted systems, digital screens, new mass media systems in indoor and outdoor advertising in modern "smart cities", including DOOH (digital out-of-home) and DON (digital outdoor network). Published since 1998 in seven languages (electronic translation to Chinese, French, Spanish, Portuguese and German).
The magazine publishes articles on the application of smart digital technologies in the indoor and outdoor advertising, on mass media, information technologies and social advertising; about emergency alert systems and potential threats to the media infrastructure of modern "smart cities"; about new tendencies in advertising and their influence on urban environment.
Many articles are devoted the relatively new trend in urban advertising – trusted systems that ensure protection from the unauthorized access, substitution of data and hacker attacks; as well as to cyber protection of IP CCTV cameras, encryption and digital signature systems for critical infrastructural systems.
Apart from the monthly articles, the magazine publishes materials on how to optimally select digital systems for advertising in public spaces, stadiums and sport arenas, transport terminals and airports, commercial trading centers, presentations and exhibitions.
In the latest issues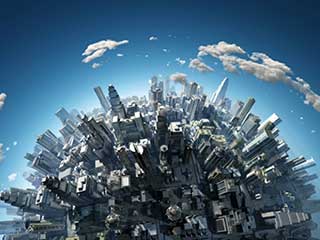 #4/2018
Smart Cities: Fashionable and Profitable
Participants of numerous conferences and round tables on "smart city" concept eagerly talk of impressive achievements and tremendous future potential but are unwilling to admit the inevitable problems inherent to digital technology.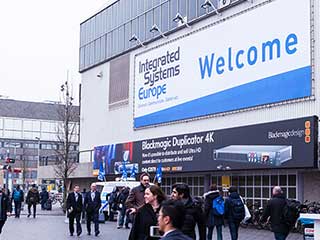 #3/2018
ISE 2018: Brief Overview
Predictably, the industry giants bring to the Exhibition something to excite and amaze. The technologies on display are the newest, most modern and even futuristic. The pixel pitch on LED screens continues to shrink, getting closer and closer to TV screen density.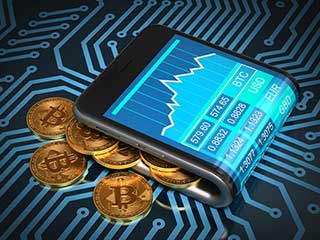 #2/2018
Cryptocurrencies
Cryptocurrencies with their ability to store all conducted transactions allow working with Big Data in real time, conduct cognitive calculations and utilize more flexible and effective algorithms for emission and control.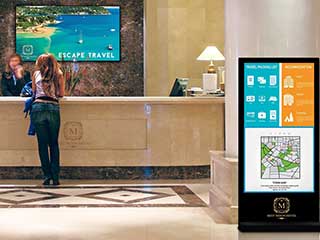 #1/2018
Digital Hotel
Digital applications are spreading throughout hotels. We can see digital screens of all sorts from the lobby and the conference center to rooms. The screens are informing hotel guests and drawing them into the real hotel environments and virtual reality.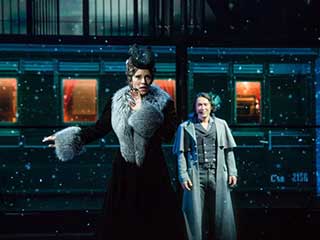 #12/2017
Virtual reality on the stage
The art of theater in the early 21st century it trying to enter the brave new world by active experimentation, attempting to adapt classical theater to modern requirements.